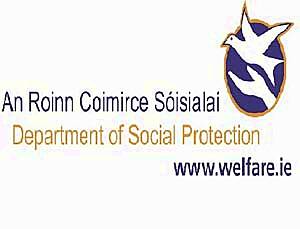 By Kieran O'Mahony
THE Department of Social Protection has defended the forms it has sent to claimants, suggesting they use bank, rather than post office, accounts.
As reported in The Southern Star last week, West Cork Cllr Margaret Murphy O'Mahony and the Irish Postmasters Union (IPU) are both calling on the Minister for Social Protection to withdraw the new social protection forms which have been issued recently.
They want the withdrawal of letters, which encourage claimants to switch their method of payment from post offices to banks, as they fear that this will 'starve our post offices.'
However, a spokesperson for the Department of SociaI Protection said that in order to recognise the general societal trend to electronic payments, the Department has been changing some of its application forms.
'The Department has emphasised that the amendments do not remove the option to be paid at the post office. This option still remains on the forms.
'Therefore, customers are free to opt to receive their payment at the post office if they wish and the Department will continue to offer this choice to its customers,' said a spokesperson.
'The Department is also very conscious of the important role of the post office around the country – not only in respect of social welfare payments, but also in offering other financial services such as paying bills and carrying out a range of banking services. The Government has consistently stated its commitment to maintaining the post office network as set out in the Programme for Government,' said a statement issued to the Southern Star.
'It is Government policy that An Post remains a strong and viable company in a position to provide a high quality postal service and maintain a nationwide customer focused network of post offices in the community. The Department of Social Protection's support for An Post is equally apparent.
'In this regards, the Department will pay over €50m to An Post this year under a contract for cash payment services to welfare customers,' the statement added.
'This contract is very substantial in terms of its reach, value and impact.'