By Brian Byrne
WHENEVER I get back into a Suzuki I am reminded of how good they are. Well built, well finished, and not trying to be a Starship Enterprise in style or conquer the universe ambition. Their cars are generally for everyday real people and their real needs. The S-Cross small SUV is a good example.
Sitting in the space that includes Peugeot's 2008 and Volkswagen's T-Roc, the S-Cross originally evolved from a hatchback called SX4, and the latest version of the vehicle was launched in Ireland almost exactly a year ago. The style is chunky and strong without being aggressive. A good word for the overall impression is 'tidy'. It sits high enough to make getting in and out easy, but isn't particularly tall in itself.
That tidy epithet is also appropriate inside. Dashboard style and trim have enough shapes to be interesting, and in both areas are finished in high quality materials with a notably good fit and finish. The high-mounted centre infotainment screen is small enough that everything is within easy reach and sightline.
The driving instruments might seem old-fashioned in their analogue styling, but provide instant comprehension, which is what should always be the case. Likewise, climate control is by those beautifully old-fashioned rotary knobs, totally manageable without initiating distraction. Everything about the car is blessedly without gimmickry.
Everything through the S-Cross offers a sense of build quality at the upper levels. A quality that does not need to be clad in luxury touches to feel good.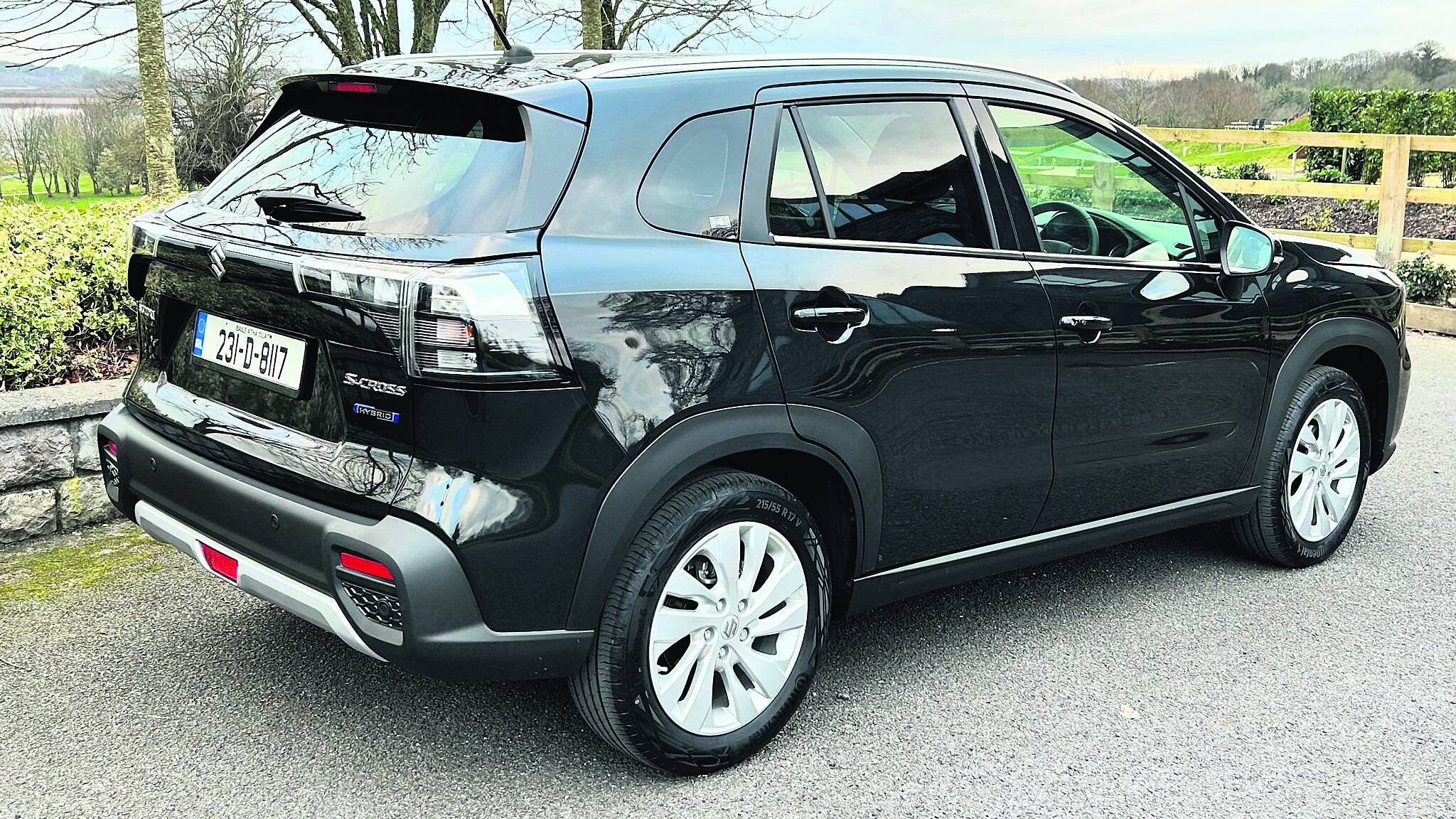 I am guessing nothing that has to be moved and adjusted day in and day out is going to break here. The boot space is a reasonable 293 litres, which can be expanded to 665 litres by lowering the rear seatbacks.
When this generation S-Cross came along last year it had a petrol with mild hybrid electric boost, which offers more efficient acceleration but does not have a full hybrid capability of driving the wheels electrically when appropriate.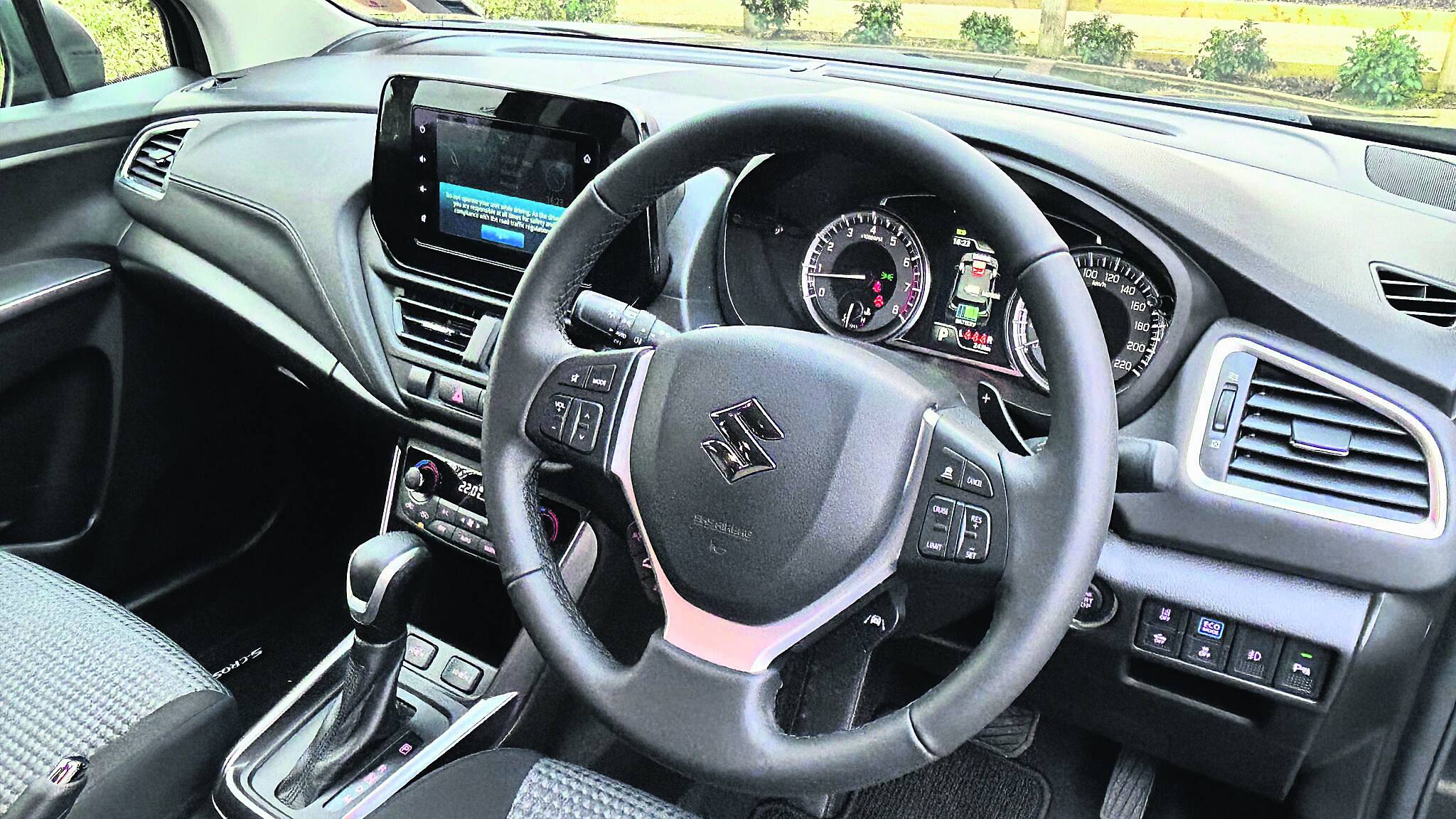 The reason I was looking last week at the S-Cross so soon again was the arrival of the full hybrid version, using the same system as Suzuki had put into their top seller here, the Vitara.
Despite a wide ranging and strong technology agreement with Toyota, there is absolutely no Toyota influence in this Suzuki hybrid setup. It is their own 1.5l petrol engine, their own electric motor system that also acts as an engine starter, and their own automated manual transmission that surprised me by its smoothness in operation. There are standard and Eco drive modes which change the priority of EV over petrol engine use under varied driving conditions. And on my first drive impressions of the car last week, it all works very well.
The mild-hybrid version of the S-Cross remains available, and as a manual only. The new full hybrid will be the only automatic in the model's options. It is likely to be quite attractive, if the experience of the Vitara over 2022 is replicated — four in ten Vitaras sold were the full hybrid.
Like every carmaker around the world, Suzuki struggled last year to provide enough cars for the demand, due to component shortages, and they lost sales in Ireland as a consequence. But we are told the brand is now back to full production and those looking for a full hybrid S-Cross won't have difficult waiting times.
The Irish distributor says there is no 'entry' model, just a well-kitted car in two grades. They are keeping prices competitive in an era when there have been substantial price increases across the automotive board.