Interior transformations don't always have to cost a fortune. Small updates and a few DIY hacks will have you loving your home all over again, without breaking the bank, writes Paula Burns.
Kitchen
We all love a good kitchen. It has always been viewed as the heart of the home, making it one of the most important rooms in the house. A full kitchen refurb can be expensive, especially if you go down the fully-fitted route. However, taking a more creative approach could lead you to having a stunning and unique new kitchen for a fraction of the cost of replacing it. Giving drab kitchen cupboards a refresh is easily achieved with a new coat of paint. You can do this yourself, or there are professional painters who specialise in this work. Once you have the paint job done, swap any dated door knobs and drawer handles for a more contemporary style. These are inexpensive and can be picked up in your local hardware store. Taking down the top cupboards is also an easy way to freshen up the room and give the illusion of more space. You will lose some storage but you can add shelving to display crockery or glasses.
Vintage finds & upcycling
In a world of mass production, there are many sustainable routes we can take. If you're on the hunt for furniture or home accessories why not look at second-hand options? Vintage fairs, charity shops and even Facebook Marketplace are treasure troves waiting to be discovered. Timeless, sturdy, old-school furniture is very much back in vogue. Blame it on flatpack fatigue or social media's obsession with nostalgia, whatever the reason, the outcome is a win-win for everybody. When looking for vintage pieces, keeping an open mind is a must. A dark mahogany cabinet won't fit seamlessly into a modern aesthetic, but with a bit of upcycling, it can be completely transformed. Pieces like this can be brought to life with a bold paint job, or a mid-century armchair can be reupholstered to suit your style. Going vintage also allows you to create a home that is unique to you.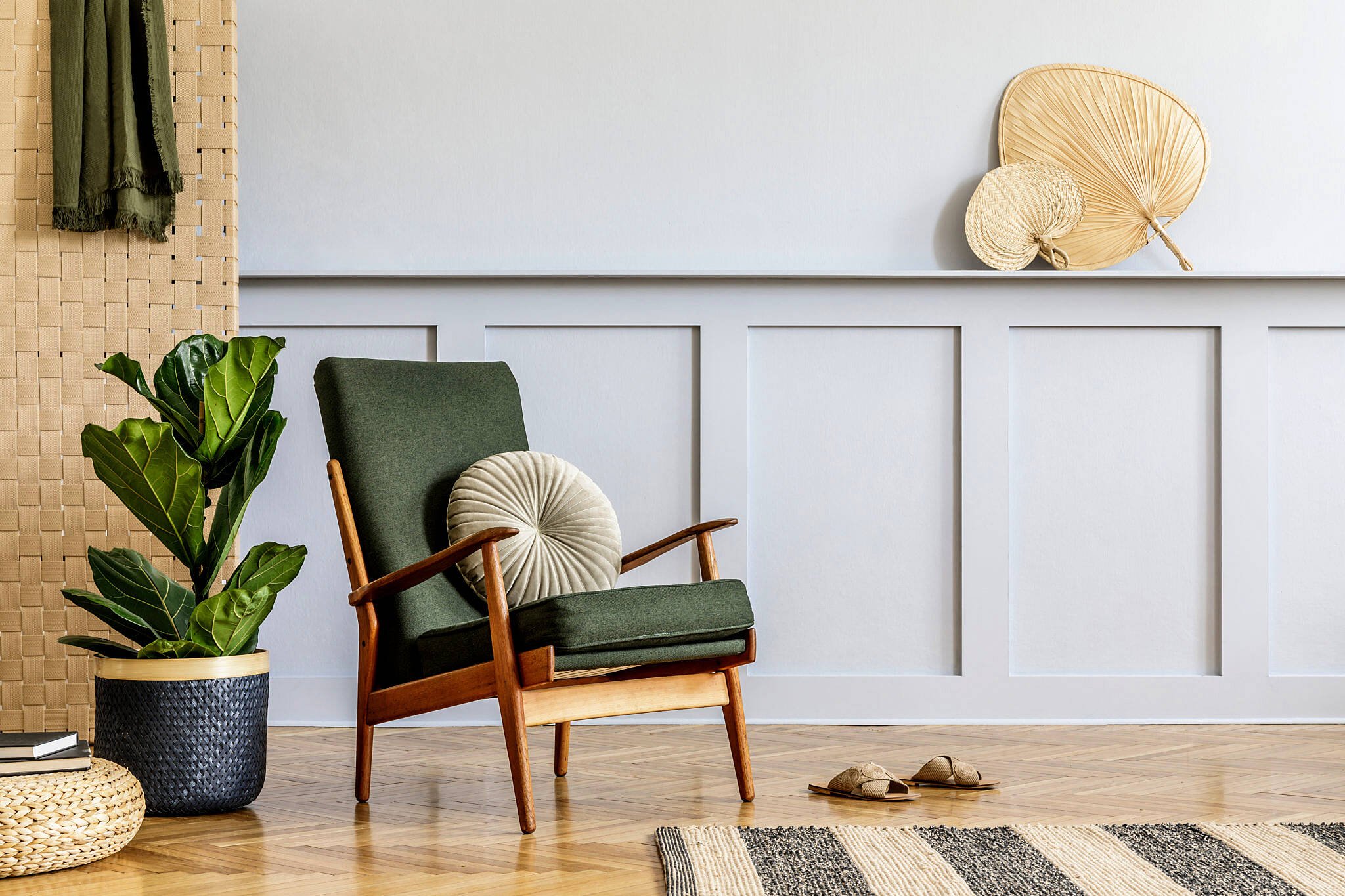 Wood panelling
One of the hottest trends of the past few years is a modern take on wood panelling. Usually associated with grand houses, this centuries-old design works seamlessly in all homes from period to contemporary. Wood panelling instantly uplifts a room, giving it a more luxurious feel. It also works in every room, from the living areas to the bedrooms. You can choose a single design to use throughout the house or mix and match. If there is one bare wall that you're not sure how to decorate, adding a wood panel design will add interest to the look of the room. Once a job for professional carpenters, thanks to a few design hacks and MDF DIY kits, adding a wood panel feature to a room is easier than it seems. Eliminating any mess the DIY kits provide pre-cut strips of wood and with an array of How To YouTube videos available, transforming a room couldn't be easier.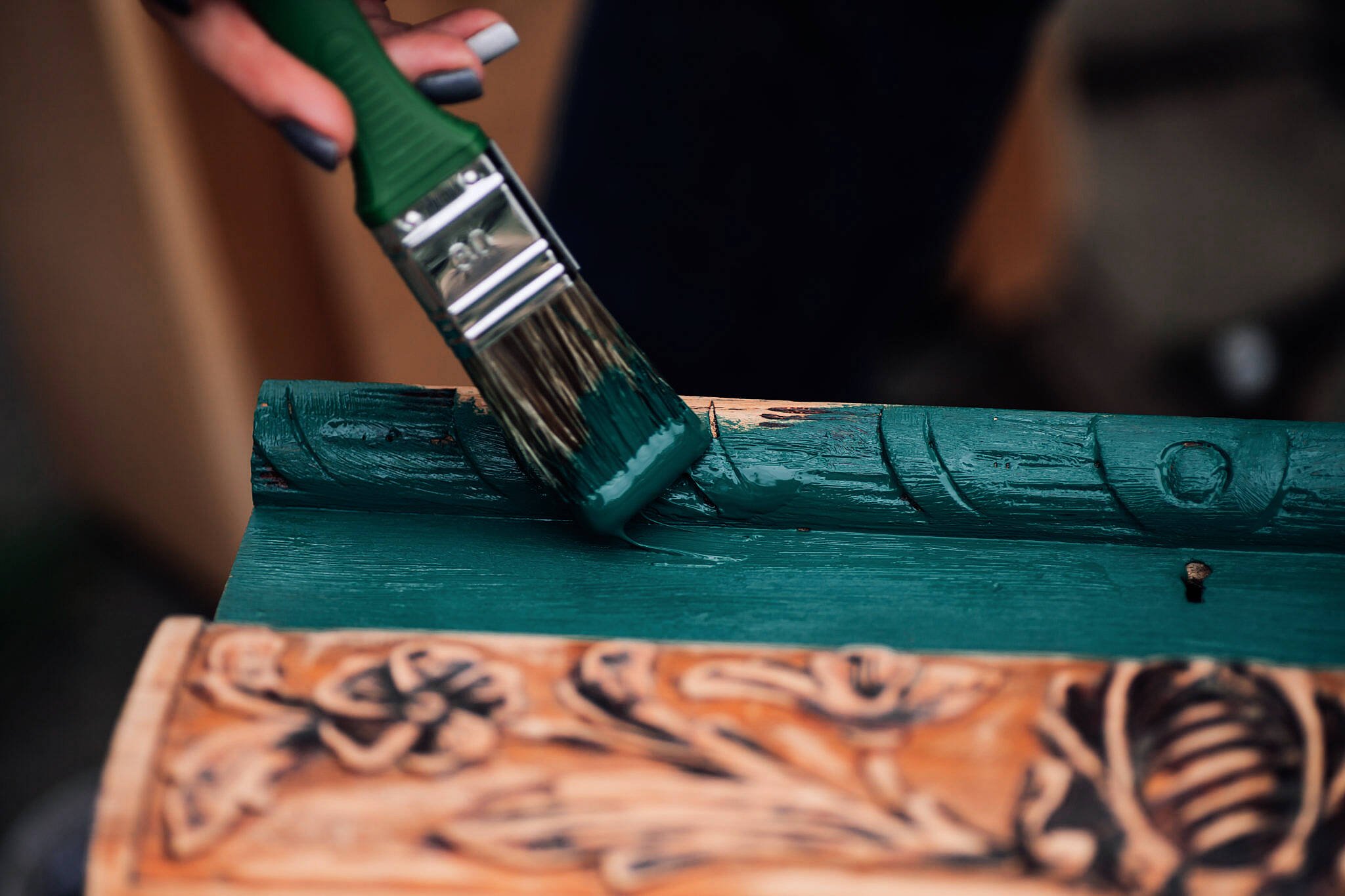 Tiles
We all know any new tiling job is not only expensive but can also be a very messy affair. This doesn't help when your tiles are in desperate need of a revamp. Never fear; there is always a design hack to the rescue. As with most interior refreshes a splash of paint goes a long way to giving a space a new lease of life. Painting tiles provides the most cost-effective way to renew the look of old and tired tiles. If you're feeling creative, stencilling onto tiles is a great way to inject some personality into the look. Stencilling works well on larger floor tiles, giving them a new and interesting look with the minimum of effort. If you're starting from scratch and would love to tile a bathroom or kitchen but can't splash the cash, vinyl tiles are an effective alternative. A far cry from 1970s lino, vinyl tiles really look the part. The vinyl is easy to use and it can be cut to size, making it perfect for awkward spaces.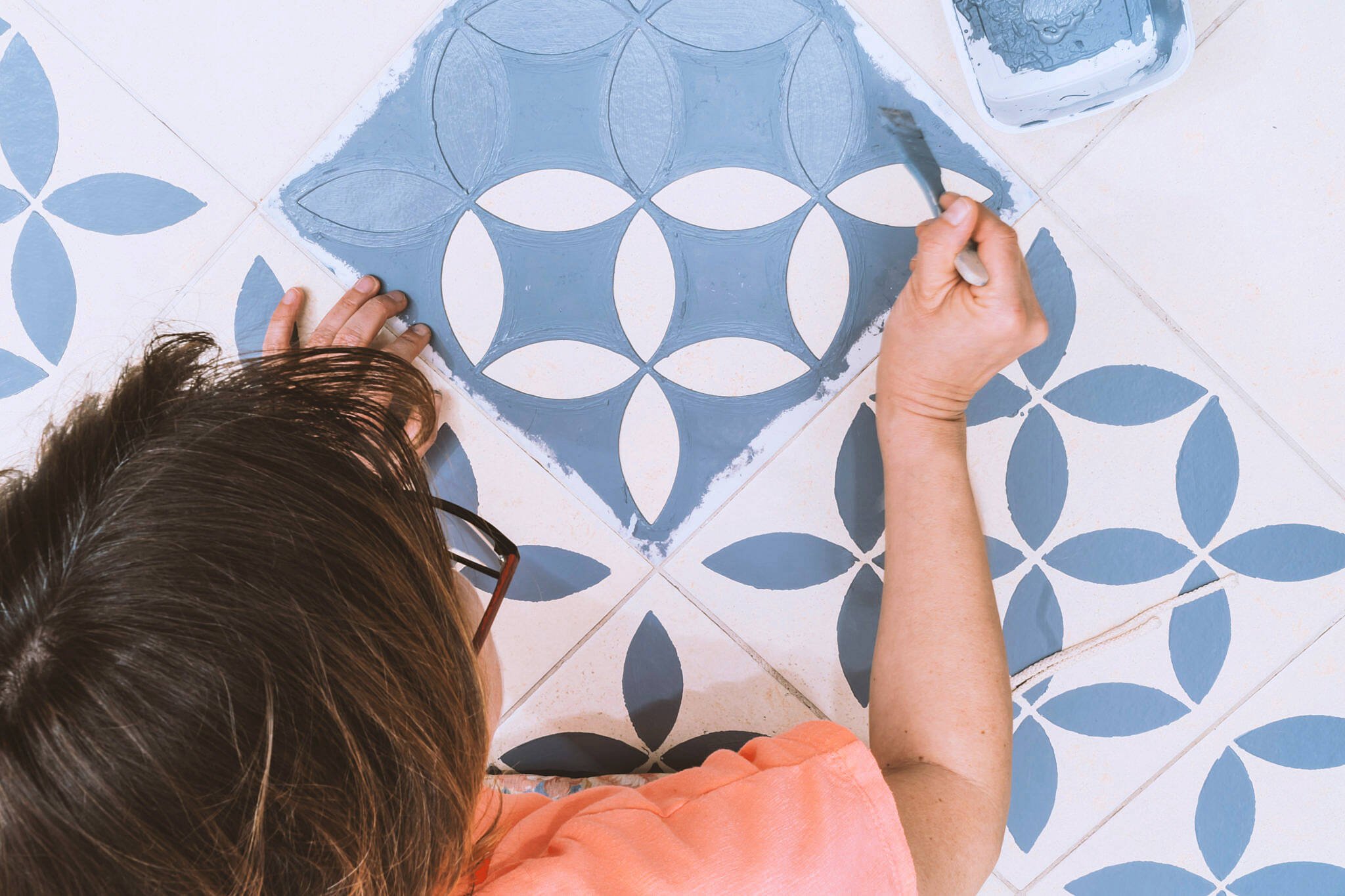 Lick of paint
It's the oldest budget-friendly hack in the book and it works. A lick of paint will instantly refresh any room in the house and it doesn't cost a fortune. While you have the paintbrush out, use some clever paint to add flair and a pop of colour to the room. Ceilings don't always have to be white. If you have a deep hue on the walls continue it through to the ceiling or opt for a contrasting pop of colour on the ceiling. Think dark green walls with a bold pink ceiling. Alternatively, try a quick trick of painting the door frame or skirting boards in a vivid colour that can be picked up through the accessories in the room. Don't be afraid to paint outside the lines. When it comes to interiors, breaking the rules means letting your personality shine through.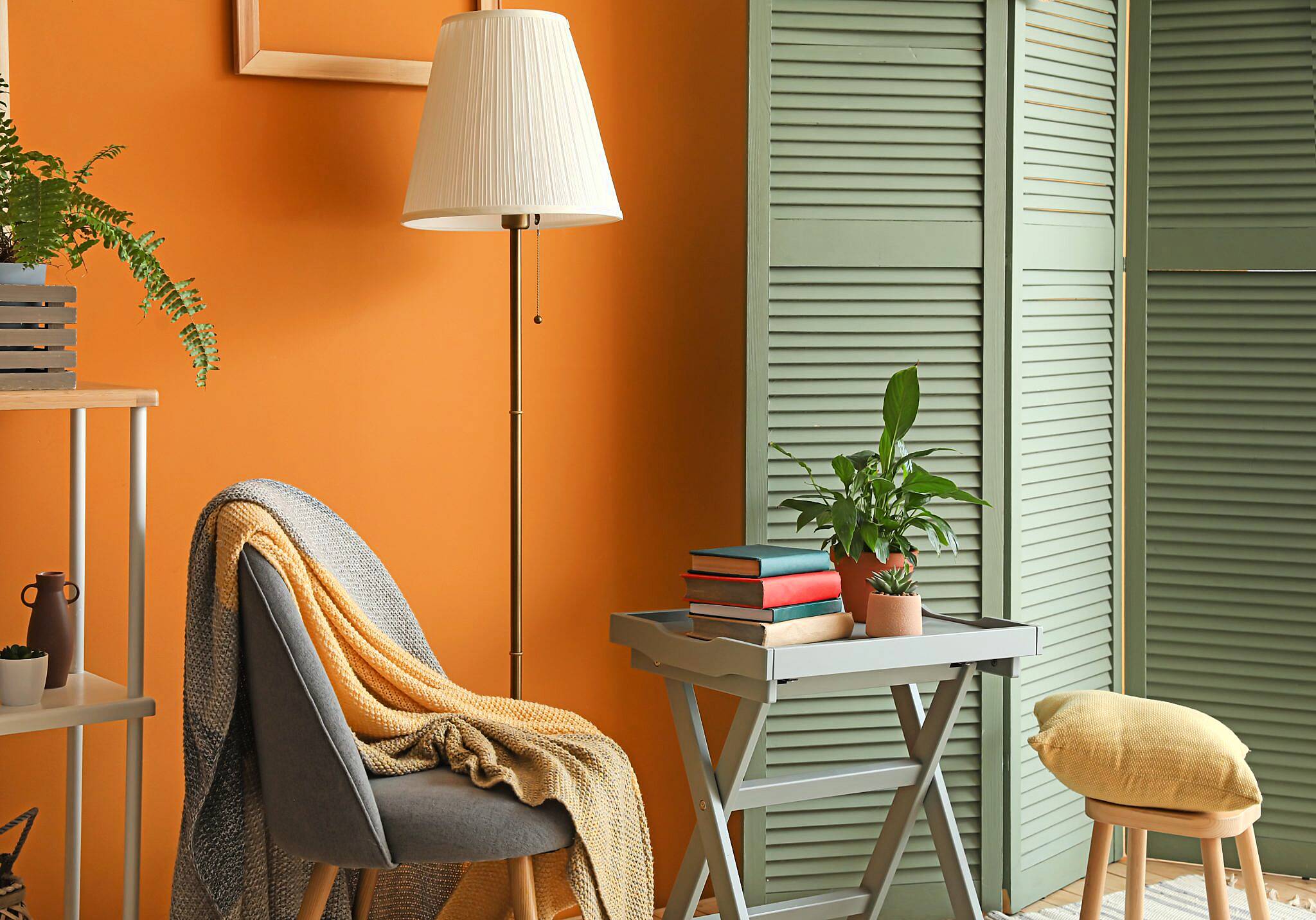 This article originally appeared in The Southern Star's Autumn Home and Garden supplement. Subscribers can read the full supplement via our ePaper.