Quality Smoked Artisan Gourmet Foods
For nearly fifty years Ummera has built up an enviable reputation for producing some of the finest smoked salmon available.
We originally concentrated on smoking the Wild Atlantic Salmon which were caught by fishermen off the West Cork coast. Since 2004, when it was obvious that over-fishing was having significant effects on wild salmon stocks, Ummera has been smoking Irish organically reared salmon which has received accolades from around the world including a 3-star Great Taste Award in 2020.
As well as being a badge of honour, the unmistakable black and gold Great Taste label is a signpost to an outstanding product and is recognised as a stamp of excellence among consumers and retailers alike.
Their natural flavour and texture, blended with our careful curing, and gentle smoking over smouldering oak fires, ensure that you will enjoy the finest smoked salmon.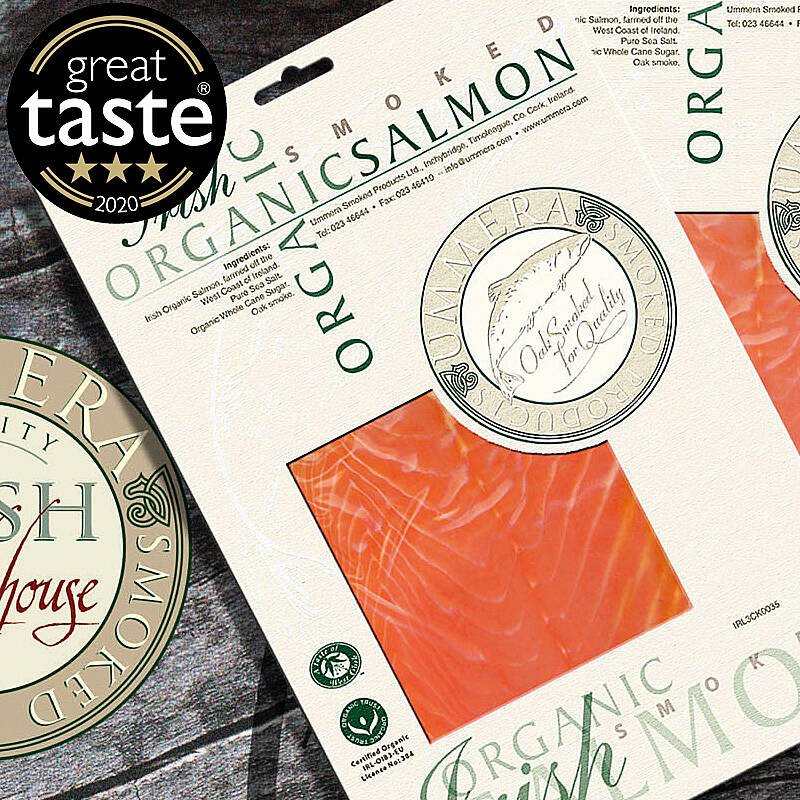 Our location in West Cork puts us in one of the most lively centres of artisanal food production in Western Europe.
We have expanded our product range which includes Smoked Organic Salmon, Organic Gravadlax, Smoked Chicken, Smoked Picanha Beef, Smoked Duck and Smoked Dry Cured Bacon –( with NO artificial preservatives) and they are available at a range of outlets in Ireland, and also for direct sales from our Smokehouse itself.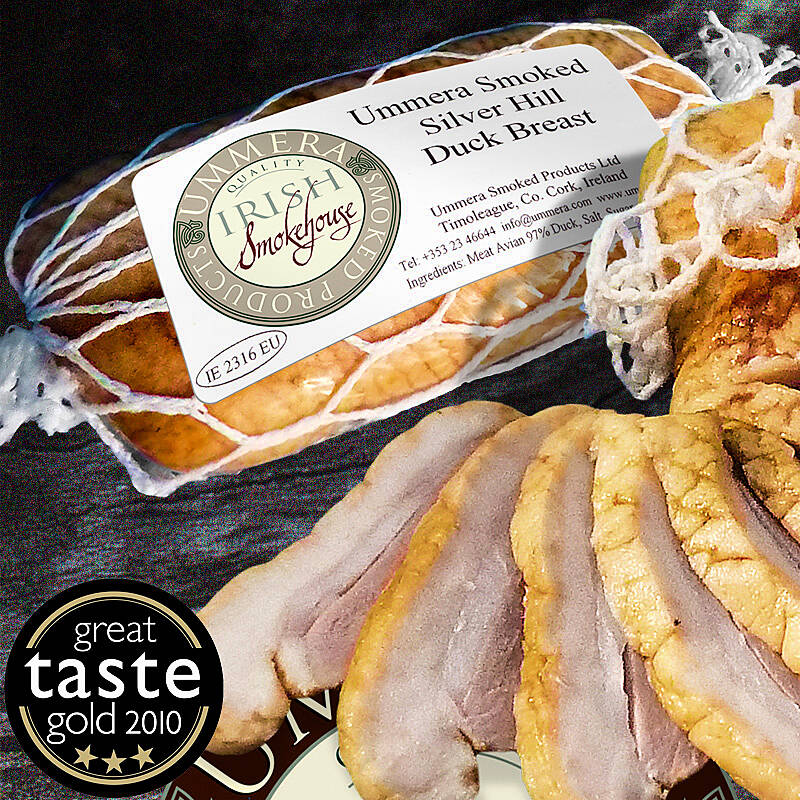 Looking for the ideal Gift ….. look no further …. You can now purchase an Ummera gift voucher online! Our delicious smoked products make for a very special gift indeed. Send a gift voucher to a friend or loved one today and they can redeem the voucher directly from our online shop! We have it all wrapped up!
See www.ummera.com for further details.