Create a memory that lasts a lifetime
Here at West Cork Casting Studio we specialise in capturing the most special of family moments.
3-D Lifecasts make beautiful keepsakes and gifts. Preserve memories of babies, families, weddings, anniversaries forever with a unique, personal 3-D art piece.
Lifecasting captures a moment forever in the most stunning detail. Not just the beautiful detail of your hands but also the memories and emotions of that day you began the story of the rest of your life.
Lifecasting is the process of creating a three-dimensional copy of a living human body, through the use of molding and casting techniques. The most common lifecasts are of torsos, pregnant bellies, hands, feet and faces.
As well as lifecast keepsakes we have just launched a stunning new keepsake – Forget-Me-Not Keepsake Jewellery. Capturing the unique fingerprint of your loved one, these beautiful Sterling Silver charms help you feel close to them always.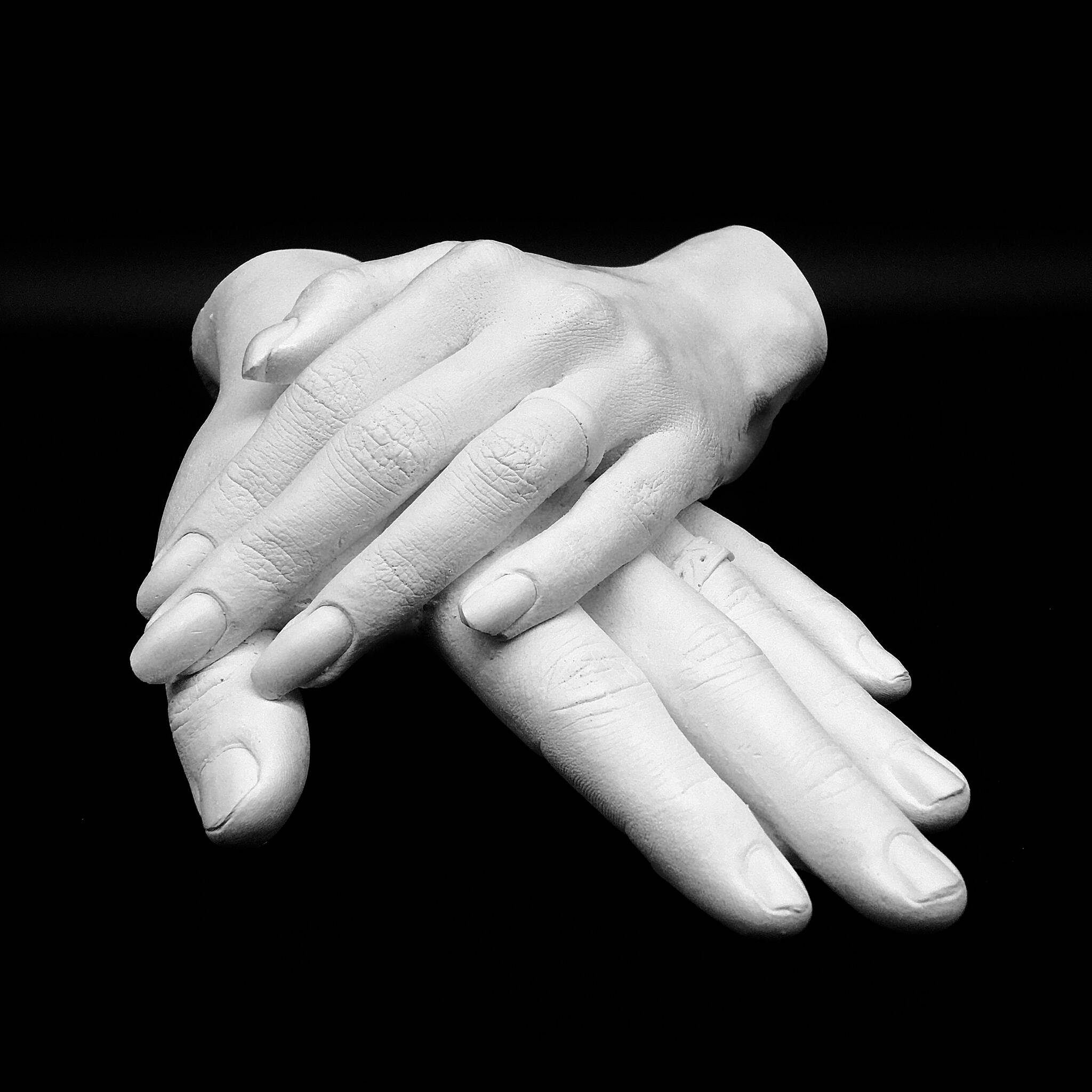 Single or multiple prints can be added to a charm, maybe it's the happy couple or maybe your Granny who can't make the wedding, or a gift for your bridesmaid. Shop now for your own personal silver fingerprint charm.
Contact Maura to discuss your bespoke commission.

Sample Prices 2020
Baby Casting
Two casts box framed: €160
Two casts plus photo box framed: €200
Four casts plus photo box framed: €280
Couple Casting
Two adult hands box framed or mounted on stone: €300
Family Casting
Three hands box framed: €350
Four hands box framed: €400
Five hands box framed: €450
NEW SERVICE
Forget-Me-Not Silver Keepsake Jewellery
Prices start at €75 for a 1.5-2cm pendant charm
Contact Maura to discuss your special Forget-Me-Not commission
086 8771297