Smart working and digital hubs can act as a stimulus to addressing the urban and rural social economic challenges that exist in Ireland and Kinsale's first digital hub at Fitzgerald & Partners is now up and running and an area in which we intend to expand.
The South West region is already synonymous with entrepreneurship and technology, and we already have a lot of our clients using our co-working space in a flexible manner which suits them with good Wi-fi and good coffee. We also have a conference room available.
Co-working spaces: an idea from a different age, or one whose time has come?
Covid-19 is driving us to new ways of working. In future of work, explore how long-lasting the changes will be, and how they will impact on other areas of our lives. Working from home has many advantages, you can avoid a commute, save money, and spend more time with family. But there are disadvantages too, it's harder to bounce ideas off fellow workers, to establish a company culture, and to network effectively with others.
Read more about it here on RTÉ's 'Boost my Business'.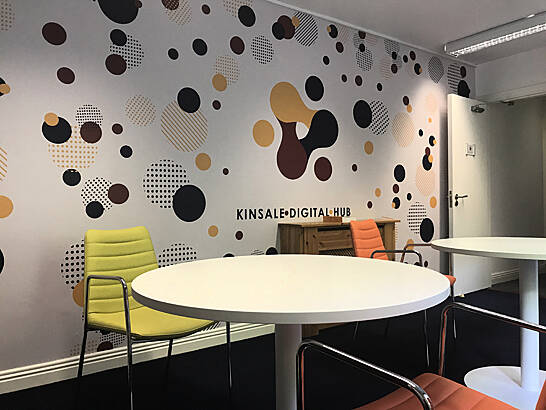 Apply for your own co-working desk in Kinsale town centre
All persons interested in a co-working desk please email [email protected] terms & conditions apply for all applicants.
Price includes:
Dedicated desk
Wifi access
Access to meeting rooms and training space
Breakout rooms for private meetings
Fitzgerald Business Centre offers an immediate set-up from €25 per day for a co-working desk, hot desks and private office space available upon request.