'The cure for everything is sea air and salt water'
Inspired by the beauty of their birthplace, the Beara peninsula, and passionate about all things gin, siblings John and Eileen embarked on a voyage of discovery to create their own signature gin.
Over the course of 18 months, they travelled around the globe meeting distillers and gin enthusiasts alike to learn as much as possible about this enigmatic spirit.
They enrolled in "gin school" to learn the craft of distilling and blending. They wanted to create a spirit that reflected the natural beauty of their homeplace and their love of the sea.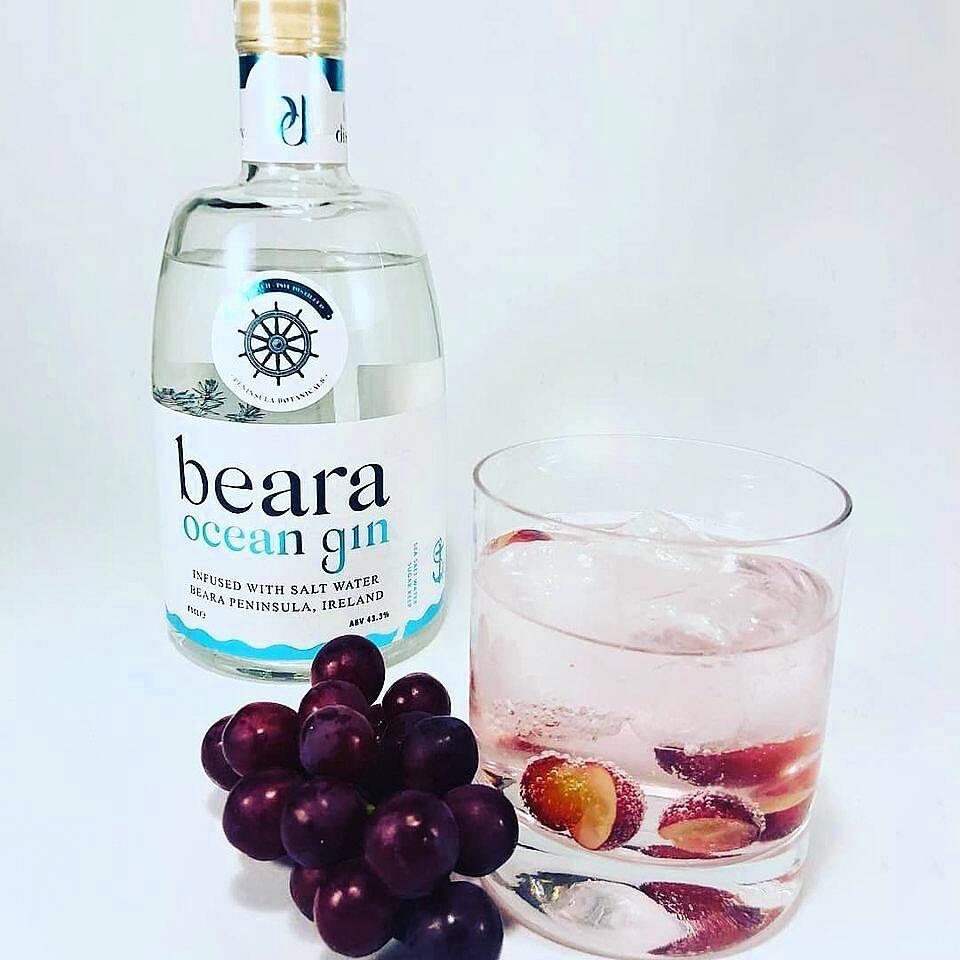 And so, Beara Ocean Gin was born – a hand-crafted, small-batch gin, infused with wild Atlantic sea water and Ventry harbour sugar kelp.
Hand-picked fuchsia – the iconic flower of West Cork – is combined with traditional gin botanicals to create a well-balanced easy-drinking gin.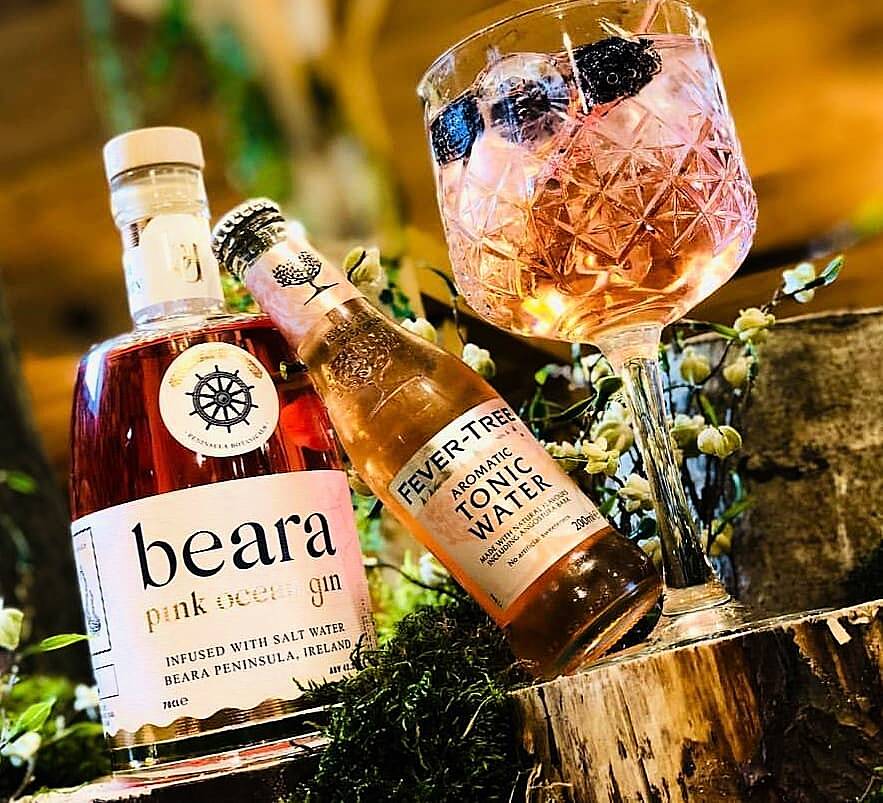 The distillery continues to grow and fulfil its mission to provide customers with a refreshing taste of West Cork, wherever they may be.
We also have cute little mini bottles of Beara Gin available (pictured below) perfect as wedding favours or any other gift ideas. Feel free to contact us to discuss your requirements.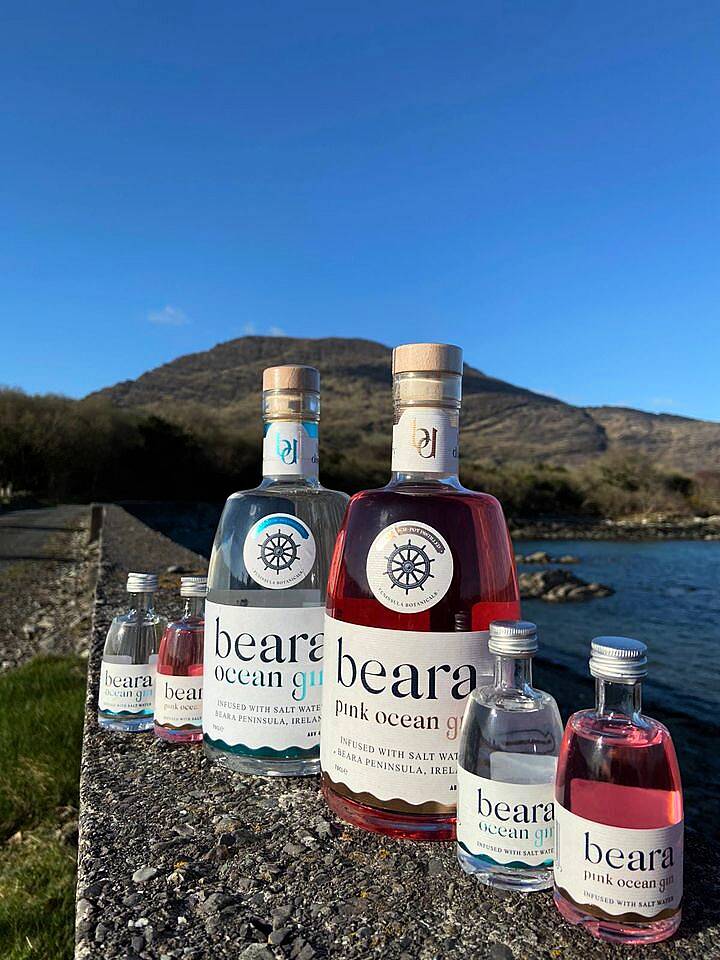 Winner of Best Irish Gin at the Irish Whiskey Awards 2019